English Heritage sites near Rushden Parish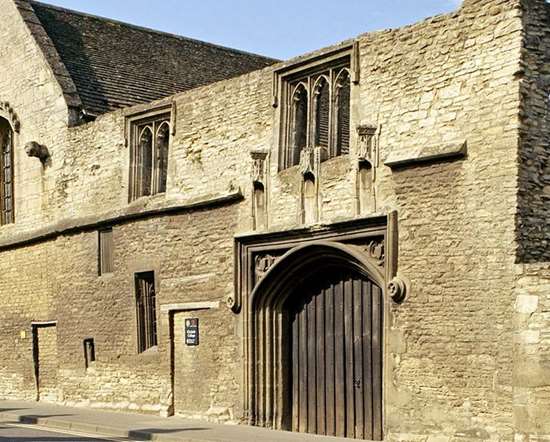 CHICHELE COLLEGE
1 miles from Rushden Parish
The gatehouse, chapel and other remains of a communal residence for priests serving the parish church, founded by locally-born Archbishop Chichele before 1425. Regularly used for events, and art and heritage exhibitions.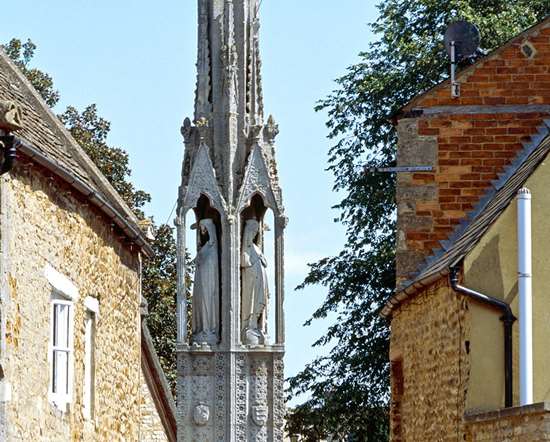 ELEANOR CROSS, GEDDINGTON
11 miles from Rushden Parish
In 1290 Eleanor of Castile, the beloved wife of Edward I and mother of his 14 children, died at Harby in Nottinghamshire.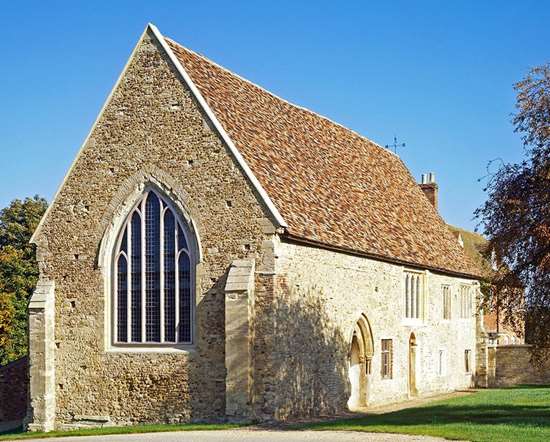 BUSHMEAD PRIORY
11 miles from Rushden Parish
Bushmead Priory is a rare survival of the complete refectory of an Augustinian priory, with a fine timber roof and notable 14th century wall paintings.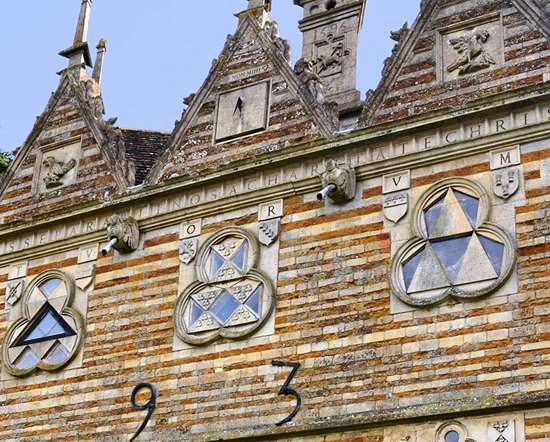 RUSHTON TRIANGULAR LODGE
12 miles from Rushden Parish
This delightful triangular building was designed by Sir Thomas Tresham (father of one of the Gunpowder Plotters) and constructed between 1593 and 1597.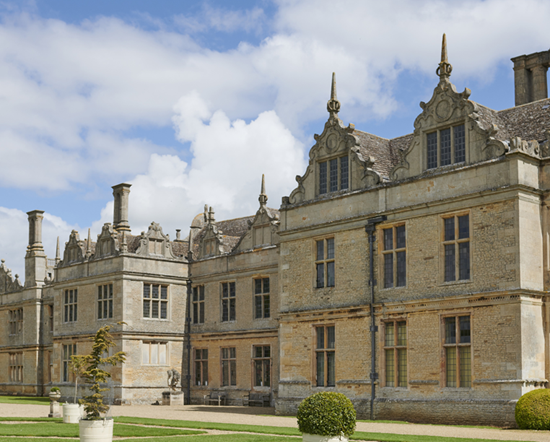 KIRBY HALL
16 miles from Rushden Parish
Kirby Hall is one of England's greatest Elizabethan and 17th-century houses. Begun by Sir Humphrey Stafford, it was purchased by Sir Christopher Hatton, one of Queen Elizabeth's 'comely young men'.
HOUGHTON HOUSE
18 miles from Rushden Parish
Houghton House today is the shell of a 17th century mansion commanding magnificent views, reputedly the inspiration for the 'House Beautiful' in John Bunyan's Pilgrim's Progress.
---
Churches in Rushden Parish
Rushden: St Mary

High Street Rushden
http://stmaryschurchrushden.org/


We are the body of Christ and each one of us is part of it. 1 Corinthians 12: 27

The church of St Mary's seeks to follow Jesus and build his Kingdom. The ancient church building in which we worship in the centre of Rushden provides a place where young and old gather for modern as well as traditional worship. We welcome visitors to any of our services: please make yourself known to us and we will try to make you feel at home.

To see more of our activities and services, please go to http://stmaryschurchrushden.org
Rushden: St Peter

Midland Road/Station Road Rushden
(01933) 356398
http://www.stpetersrushden.org.uk


Who are we? St. Peter's is part of the Church of England.
Our vision is to be "A community for growing disciples." Our desire is to follow Jesus more and more closely so our lives reflect his life.
We offer a warm welcome to visitors and hope you will join us and discover new friends, lots of love and most important find, how you too, can grow as a follower of Jesus.
Rushden: Whitefriars

Boughton Drive Rushden
07504307418
http://www.whitefriarschurch.org.uk/


Whitefriars is a lively, growing church, meeting in a school and emphasising informality.

Our values are to be evangelical (we value and preach God's word), charismatic (we depend on the Holy Spirit and value his gifts), and catholic (we celebrate the sacraments and value being part of the wider church).

Whitefriars began in 1991 as a holiday club for children. We are a congregation made up of all ages and became a separate Church of England parish on 1 January 2008. We continue to place particular importance on our children's and young people's ministries, which includes having flourishing links with local schools, and activities for children and young people during the week and on Sundays.

We also run small groups for our adult members - for worship, discipleship, fellowship and outreach.

We are linked with the New Wine network, both locally and nationally, with church members attending the New Wine conferences during the summer months.
---
Pubs in Rushden Parish
Cheers
Compasses
Fate
King Edward VII

158 Queen Street, Rushden, NN10 0AZ
(01933) 388660
thekingedwardrushden.co.uk/


An established street corner local located in a residential suburb of Rushden slightly off the beaten track serving predominately a local clientele. Refurbished in 2021, the pub has a pool table and classic arcade games.
Rushden Conservative Club
Rushden Town Band Working Mens Club
Rushden Windmill Club
Rushden Working Mens Club
Viking
Welcome Inn